Miyajima Bargain Ticket
(Miyajima Otoku Jaken)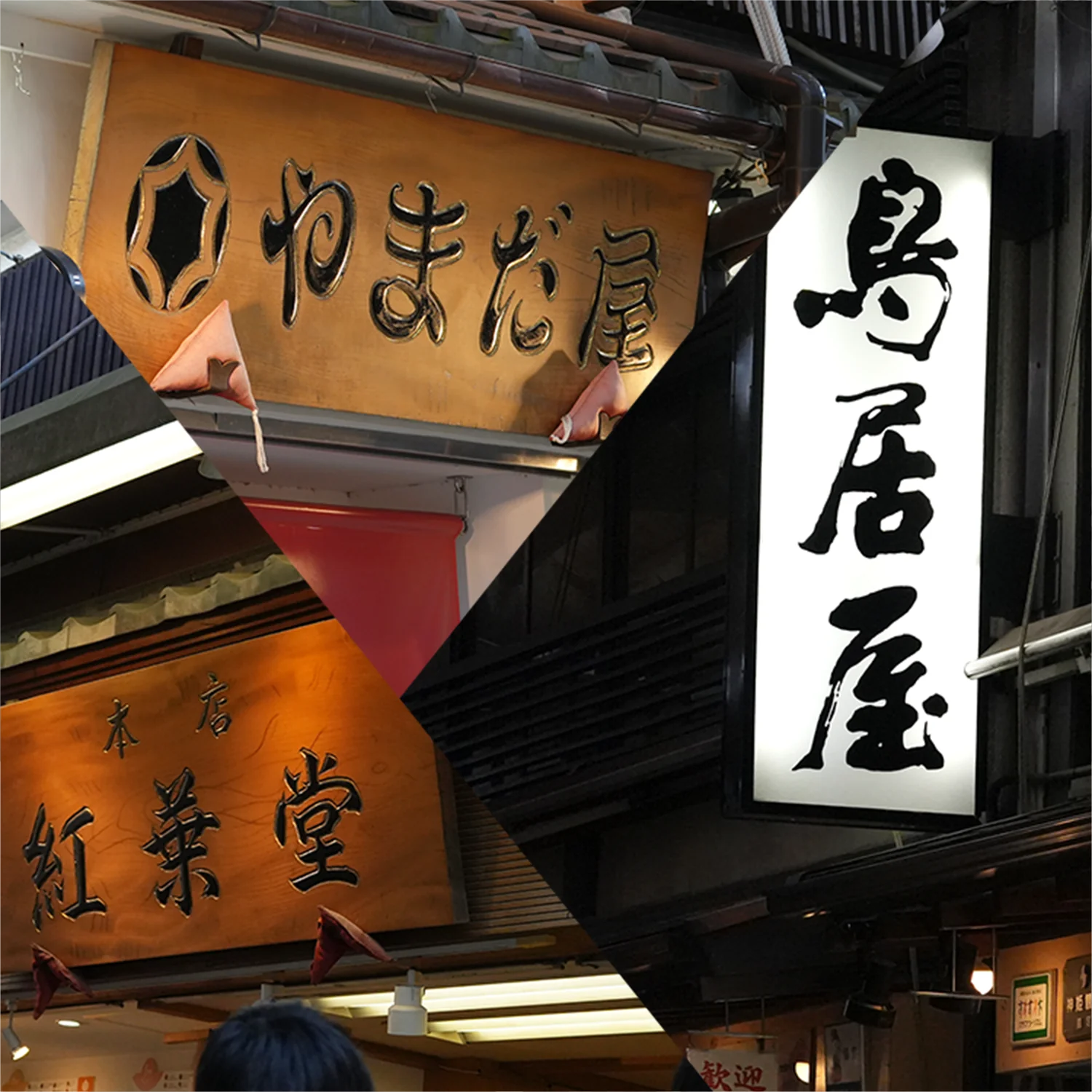 Ticket information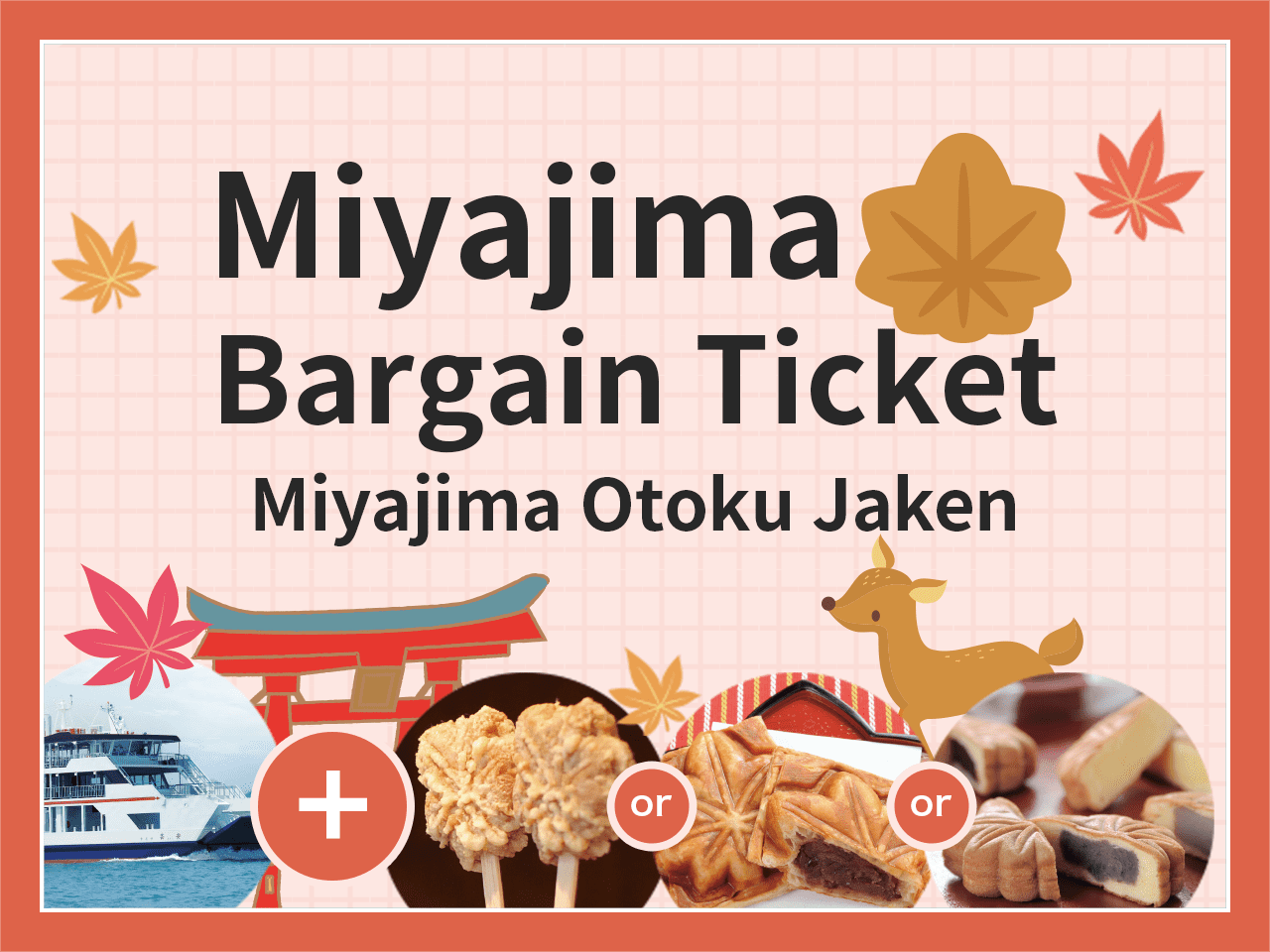 1 adult: 600 yen
*Includes Miyajima Visitor Tax (100 yen)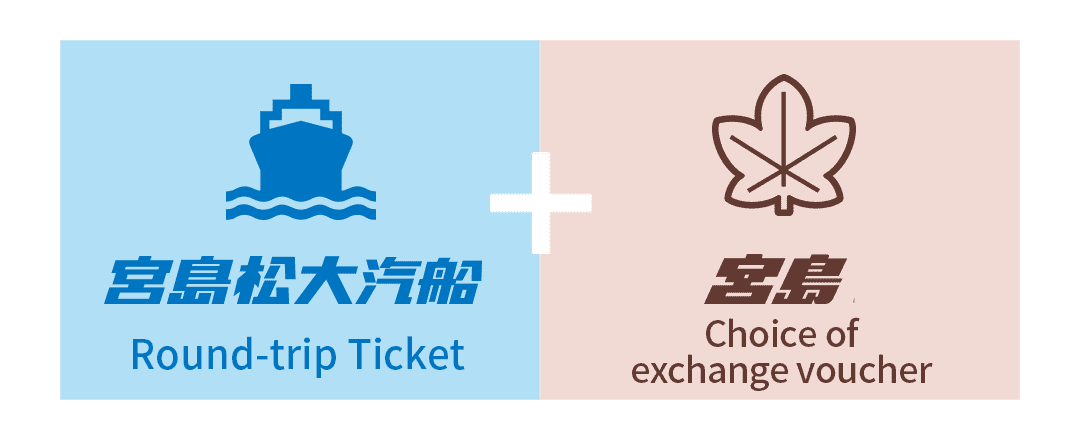 ■Sales details

Miyajima Matsudai Kisen Ferry:
Round-trip Ticket
One voucher for one of the designated shops
* Tickets sold for adults only.
Popular sweets on Miyajima are given with exchange coupons!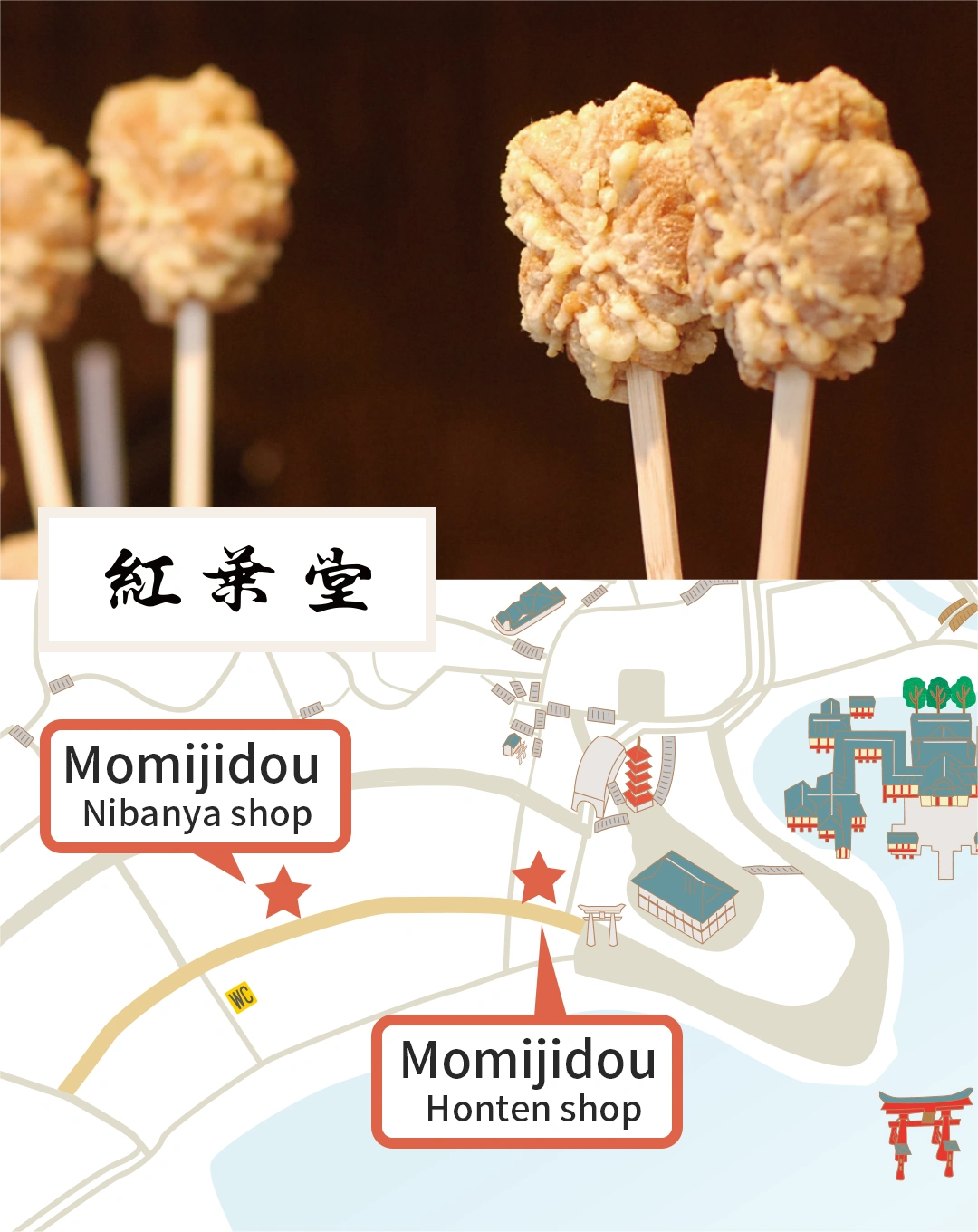 Exchange
1 deep fried Momiji Manju
Stores
Momijidou Honten shop, Momijidou Nibanya shop [official website].
Tempura Momiji Manju!
The outside is crispy and the inside is hot and chewy!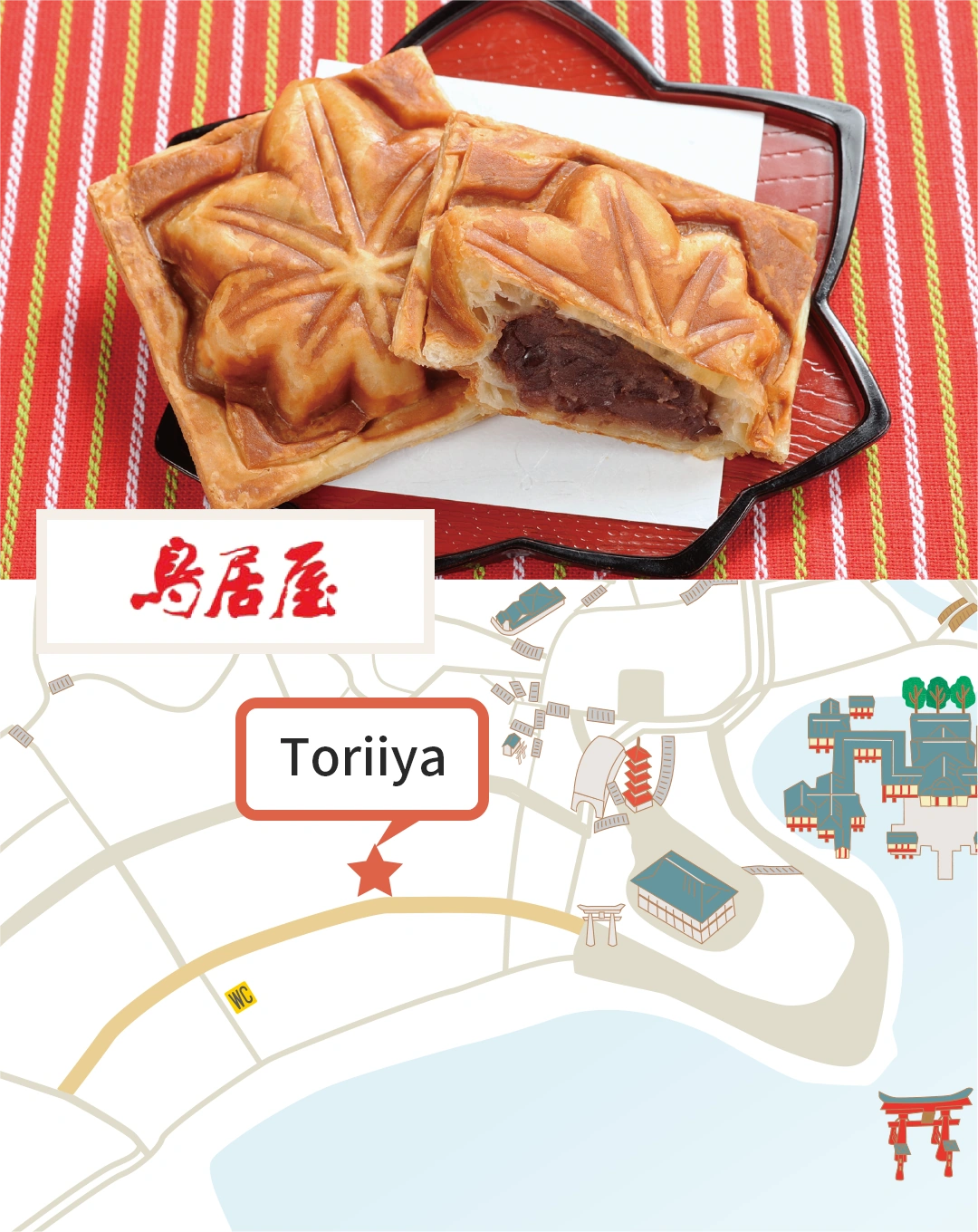 Exchange1 Momiji Croissant
StoresToriiya [official website].
Anko (sweet bean paste) or cream wrapped in a crispy croissant dough - a new Miyajima specialty!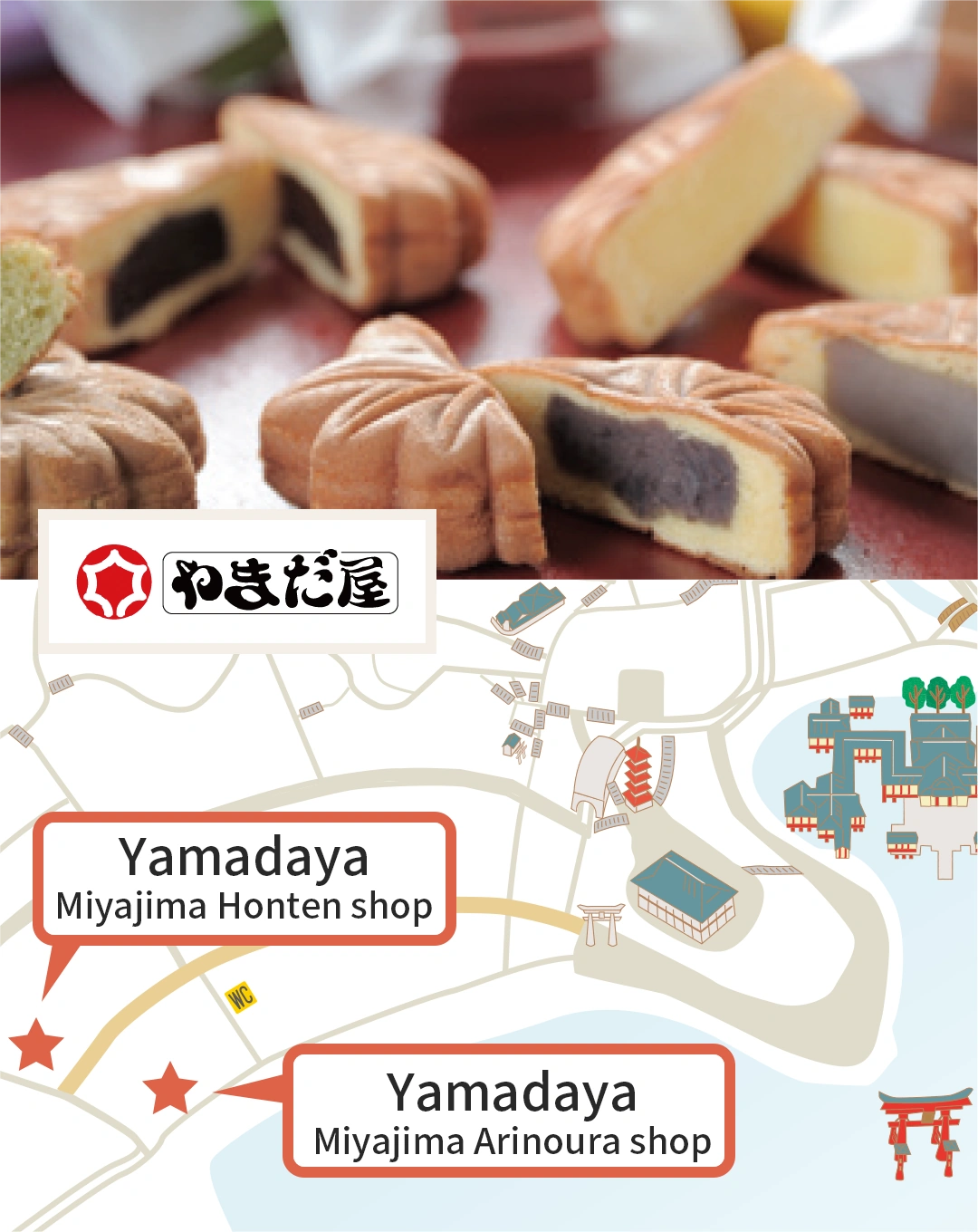 ExchangeA 200-yen shopping voucher
StoresYamadaya Miyajima Honten shop, Yamadaya Miyajima Arinoura Shop [official website].
In addition to Momiji Manju, there are many other recommended products such as Toyoka Manju and Hijiri-no-shigure Manju!

Where to
purchase tickets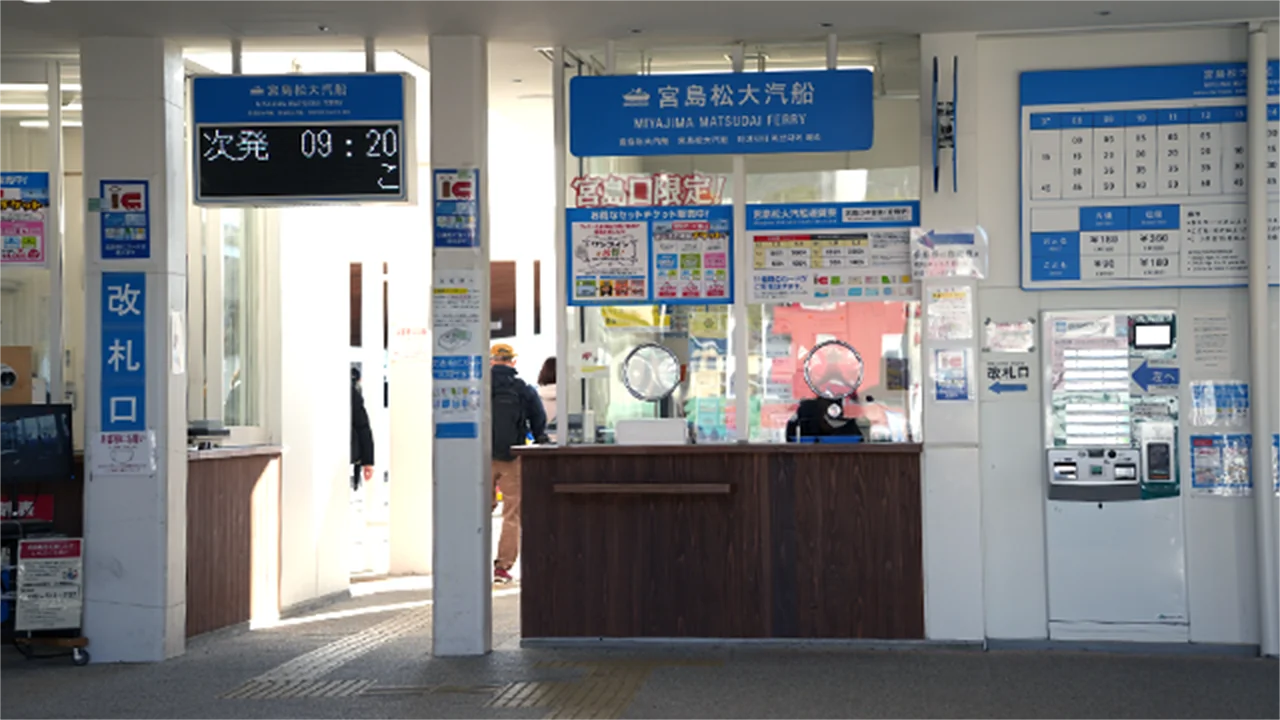 Place and time of purchase
Where to purchase tickets

The Miyajima Matsudai Kisen "Miyajima-guchi" counter, marked by the blue sign in the photo above

Ticket sales hours

8:30〜15:00

Expiration date (date of validity)

2 days including the day of purchase (exchange for goods is from 10:00 to 16:00)
*Not sold on Miyajima Island.
*Sales may be canceled due to weather conditions.
*The above tickets will not be available during the period from 31 Dec. to 3 Jan.
*If the deep-fried Momiji Manju and Momiji Croissants are sold out, please purchase other products or Yamadaya sweets.
*This ticket includes the Miyajima Visitor Tax levied by Hatsukaichi City as a local tax, which will be paid to Hatsukaichi City via Miyajima Matsudai Kisen Tourist Ship Co., Ltd.
Refunds/Precautions
*The ferry (Miyajima Matsudai Kisen) return ticket will be collected when you board the ferry on your return journey. It will not be reissued if lost.