Measures against the new
coronavirus infectious disease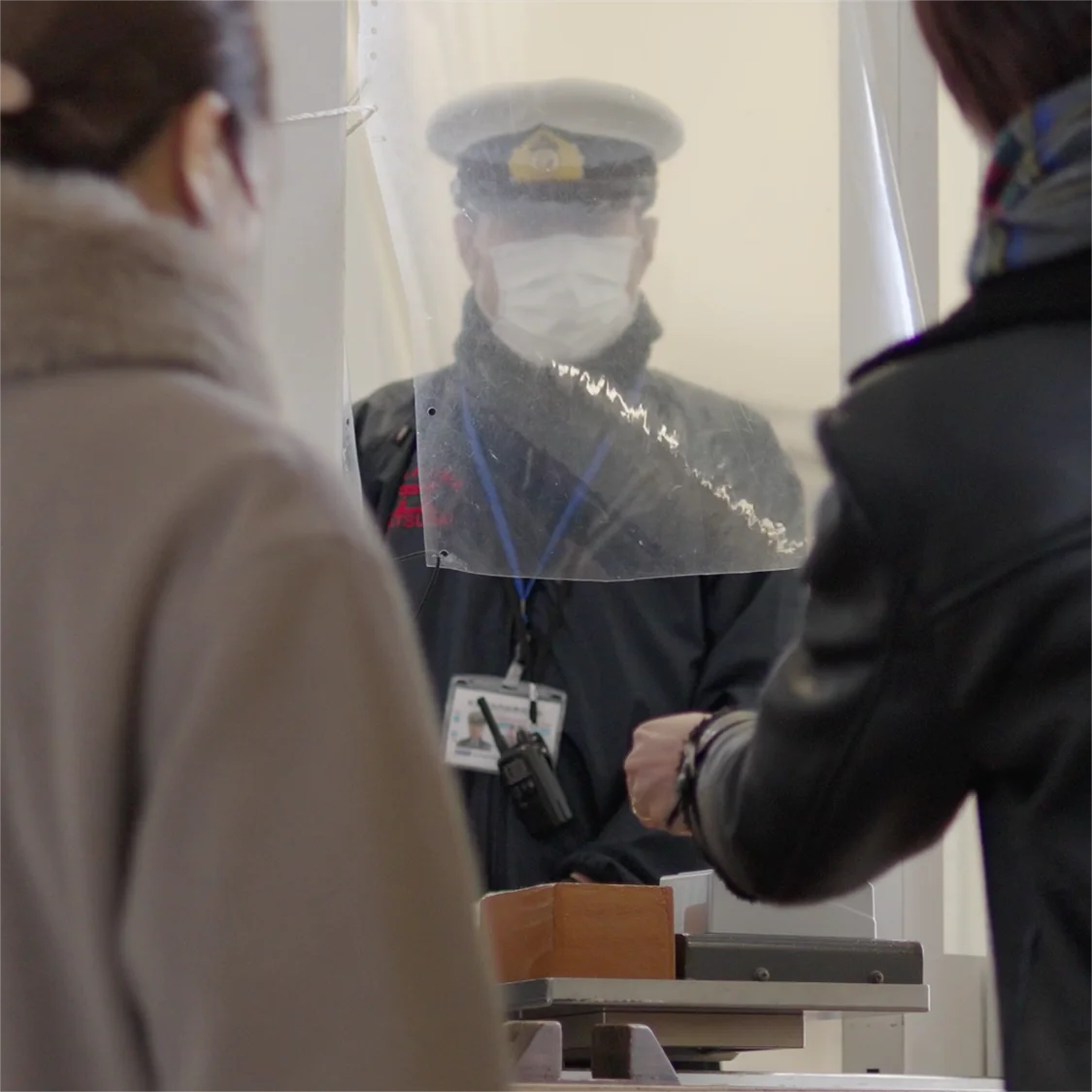 Requests to passengers
We ask for your understanding and cooperation in order to prevent the spread of the new coronavirus infection.
Please refrain from talking as much as possible and maintain social distancing (1m or more) before boarding.

Please wait in line at the Miyajima-guchi pier with a space between you and other passengers.
Infection control on ferries
All Miyajima Matsudai Kisen staff are working to ensure the safety and security of our passengers.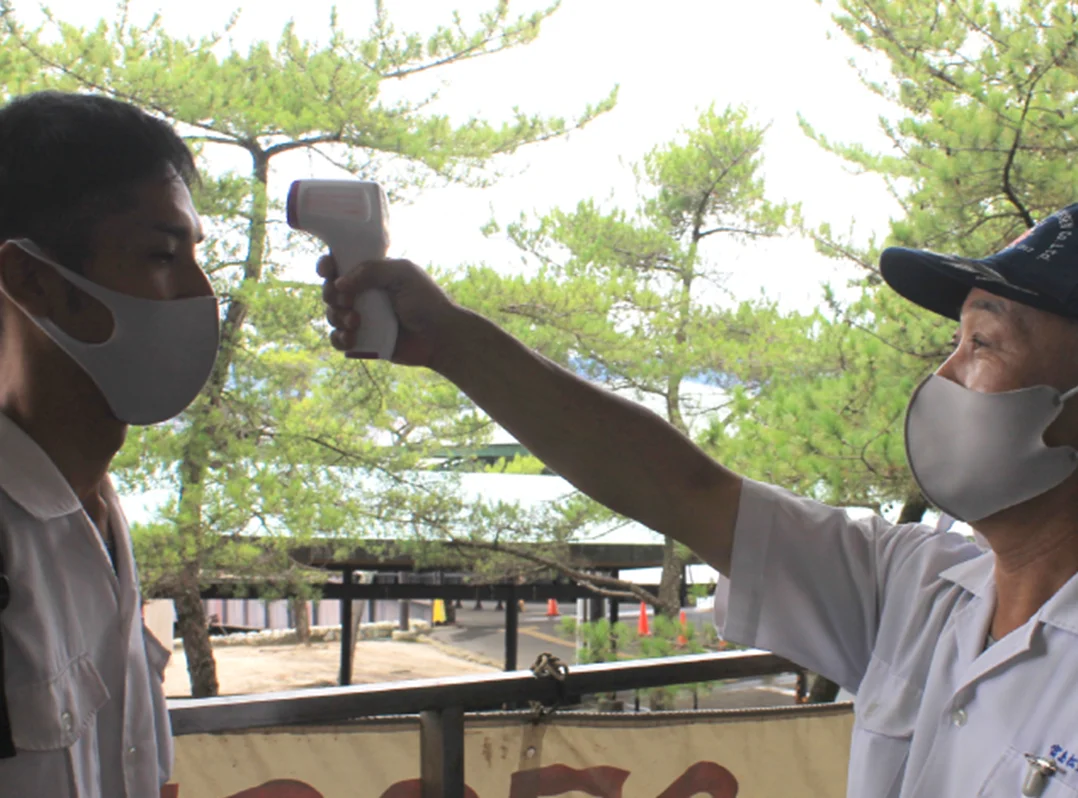 Crew and staff wearing masks, temperature check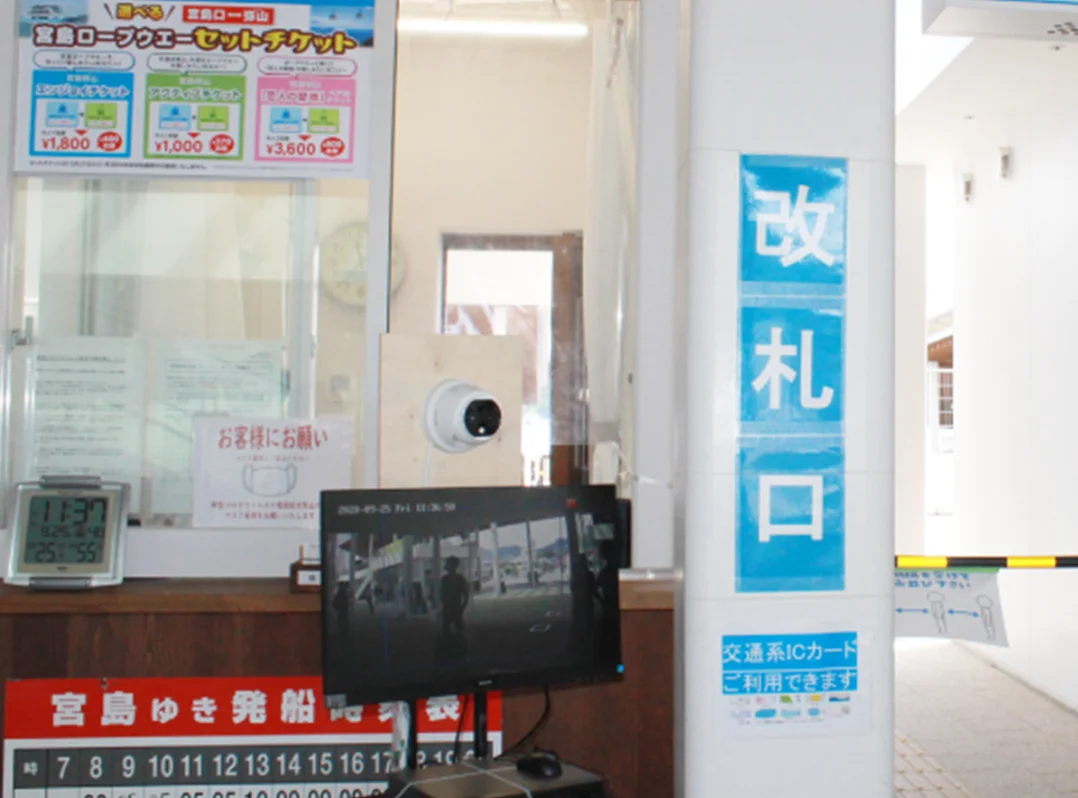 Installation of plastic curtains at ticket window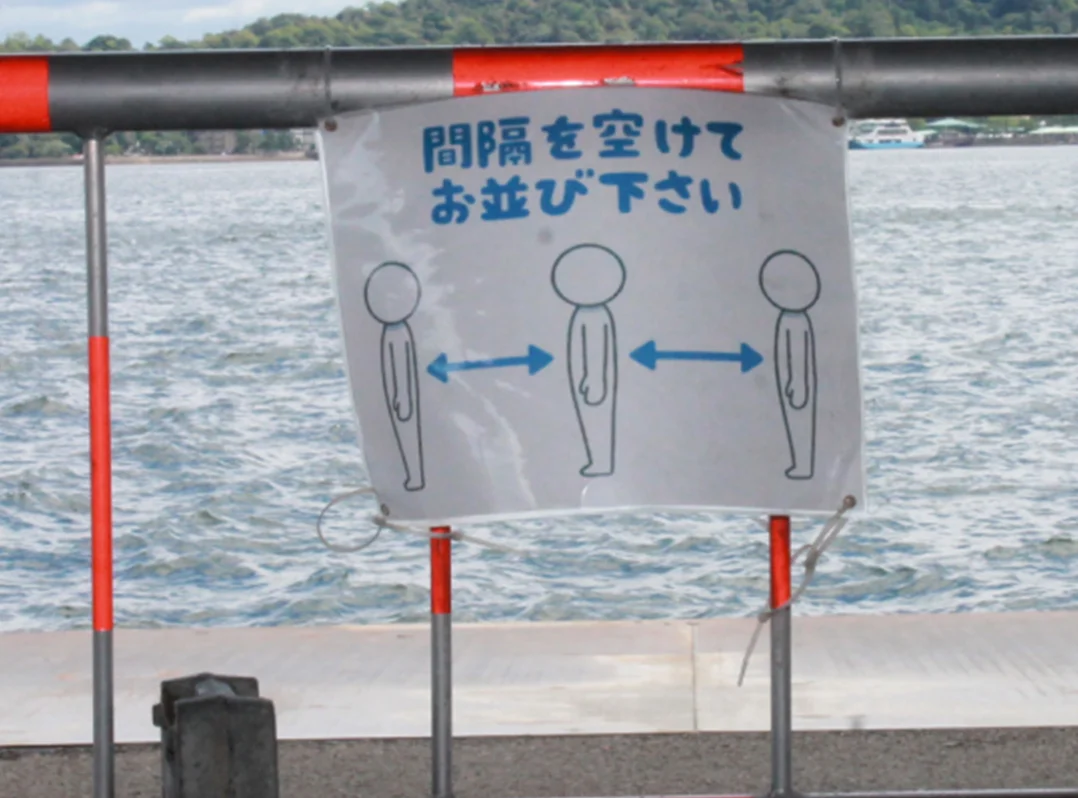 Social distance display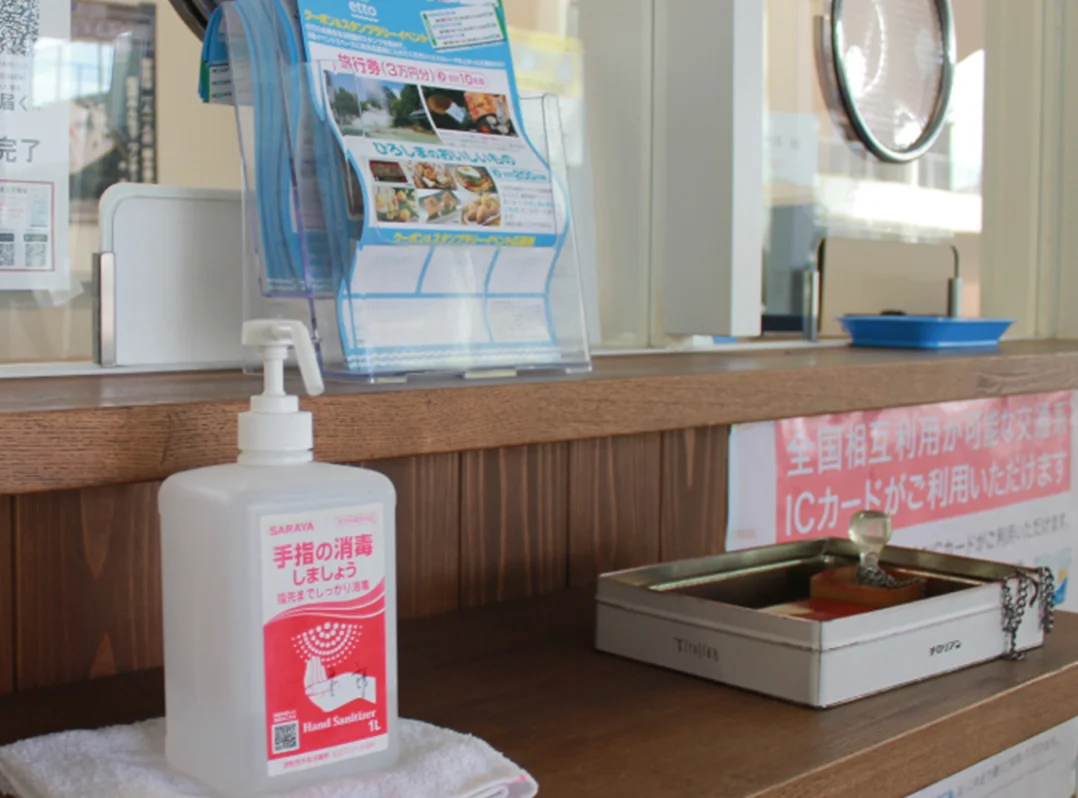 Installation of hand sanitizers at ticket counters in Miyajima-guchi and Miyajima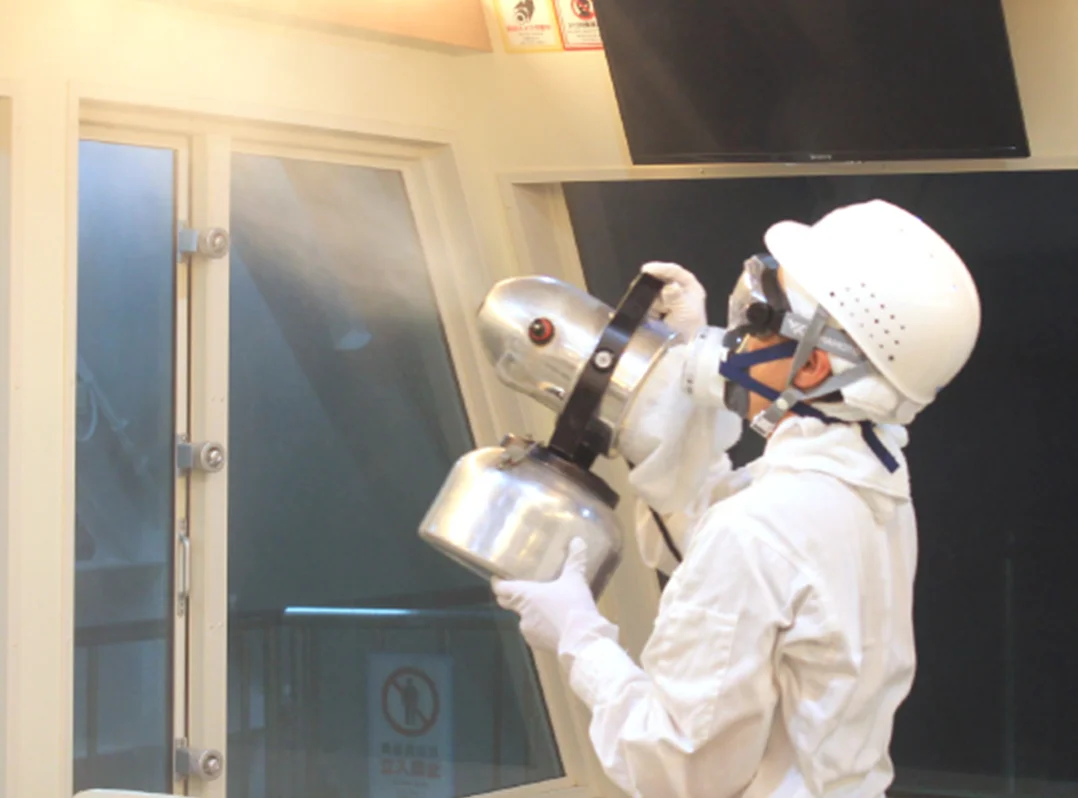 On-board antibacterial work by specialists (implemented on all ships on April 26 and 27, 2022)
Hand sanitizer

Onboard ventilation

Cleaning and disinfection

Maintaining social distance.

Temperature check